"All colors are the friends of their neighbors and the lovers of their opposites." ~ Marc Chagall
Leave it to Chagall to explain the color wheel in such an imaginative way. What he is talking about is that in a color wheel, colors relating closely to one another sit side by side while their perfect complement sits directly opposite. I like the way Chagall said it better.
I was very lucky when I started out. My first workshops were at Dundean Studios — I had no idea that Dean Sickler was a master colorist, a restoration specialist, had a degree in Art and Art History and a member of Salon. I just be-bopped my way into classes by a Master. Can you imagine the sheer luck? I still keep learning as I contact him from time to time for advice. (…and can I say? He is just so humble. If I were him, I'd be writing rap songs about my prowess, walking with a swagger and employing an umbrella holder.  But, I digress.)
Dean taught me, from the onset, that your decorative painting skills will require dedication and discipline. That your end result will directly come from your considered thought and exemplary preparation. That your finished product should be as precise and yet as artistic as it can be. That color — and the theories behind it — will be one of the most frustrating and yet satisfying disciplines to master. I thank him deeply for those lessons since they have helped shape the artist I am today.
I've not been disappointed in his book, The Keys To Color
. In fact, it's already dog-eared, post-it note filled and I'm sure I'll read it several times over in the coming years. Thankfully, it's been printed as a quality paperback so it's taken the "abuse" beautifully. The book offers practical advice on color as it relates to interior design. It covers topics such as matching colors, making your own colors and — this one is important — correcting a color you have on hand. That last one is worth the price of the book alone. Seriously — how many times have we struggled to knock down the brightness without altering the color and warming or cooling a color? (raising hand) I know I have and I have a color theory class under my belt, too! Dean has always encouraged experimenting on your own and working with colors frequently to keep your skills sharp. Here's a short video explaining more.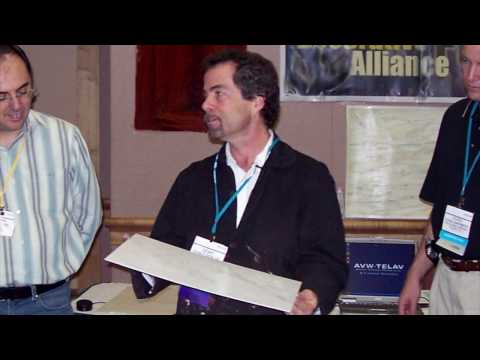 The book also touches upon the basics of understanding the color wheel, working with color and light sources (including the effects of metamerism) and the mechanics of coloring paints, glazes and other faux materials. It's really hard to delve into all the subjects he touches upon — actually, the effort to organize and create this book must have been incredible. I, for one, am grateful for the resource. I hope you decide to check out The Keys To Color
. Have a wonderful weekend!